AWS released an updated to test resource-level permissions using the IAM Policy Simulator and APIs to support this.  We thought this would be a great capability making it easier to validate the connection between your AWS Cloud and RedLine13.
Step 1 : Setup your Key
This is documented in the entry Linking Accounts Setup or directly in line [https://www.redline13.com/AWS/Keys] while configuring your keys.
Step 2. Click Validate Policy

Step 3. Validate Results
We will call out anything improperly configured and explain why it is needed.
Step 4. Update your policy as needed.
In this cases we update for ability to help you with SubNets and Security Groups.
Step 5. Validate your policy again.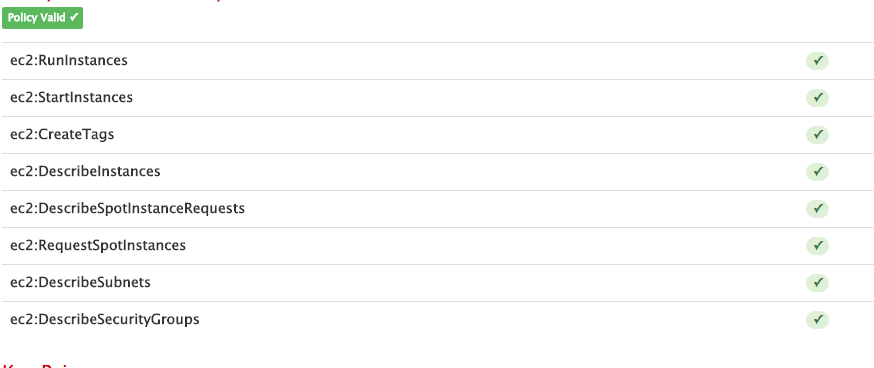 Last Step 😉
A great big thanks to the folks at AWS for this update.  It has already made our life easier.
Original Tweet from @AWSCloud
The IAM policy simulator now helps you accurately test & verify resource-level permissions. https://t.co/xcDahmWWHg pic.twitter.com/duc9yg0NWL

— Amazon Web Services (@awscloud) October 30, 2015